relationship Compatibility for a 4 life path
4 Life Path number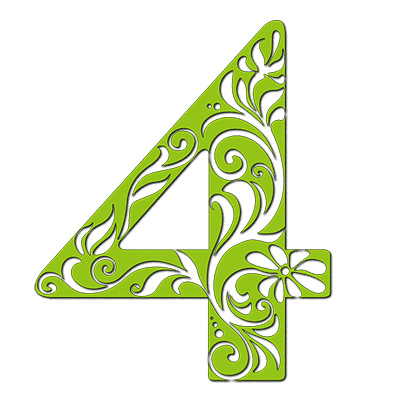 If you have a 4 Life Path your need for a lasting, solid relationship is stronger than any other number - not because you don't like to be alone, but because you value the grounded and routine lifestyle associated with solid relationships. For that reason, you will want to avoid the playful, unpredictable 3, as well as the attractive, but dynamic and restless 5.
The focused, determined 1 suits you very well, as does the goal-oriented 8.
The 8 is a particularly good match as both of you are organized and disciplined, but where the 8 is more of a visionary, you are detail-oriented person which creates a great combination in romance as well as business.
You also get along with the loving 6 very well but be forewarned... when a 4 and a 6 start a family it often means lots of kids. Hooking up with the worldly and often remote 9 can be problematic - your down-to-earth and practical nature simply doesn't work well with this idealistic dreamer. A more balanced and often surprisingly dynamic and lasting relationship is possible between a 4 and a 7, as the spiritual, genuine and thought-provoking 7 is a constant source of wonder and admiration for you.
---
Are you currently in a relationship and want to view a forecast of your relationship of this month? Click here, then enter your and your partner's name and date of birth
---
GOING ON A FIRST DATE?
Check out dating by the numbers...
---
FOR MORE MORE ON YOUR RELATIONSHIPS…
The World Numerology App has three specific Relationship readings you can make between you and as many people as you like. The in-depth readings take many numbers into consideration to more accurately view your Relationship Compatibility. They include the Monthly and Yearly Forecasts for all your relationships. View Samples of each report