relationship Compatibility for a 2 life path
2 Life Path number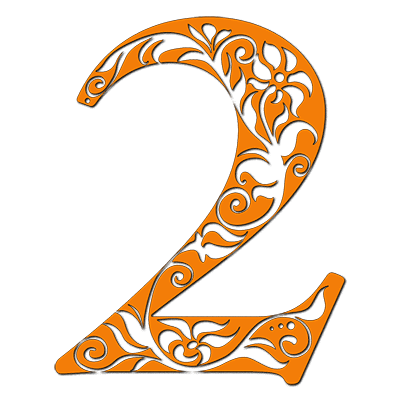 If you have a 2 Life Path your most harmonious relationships will come with the visionary 8 or the humanitarian, aristocratic 9. The business-minded 8 is an especially good match, as your cooperative, open nature fits the decisive, industrious 8 in both romantic and business relationships.
The classy, composed, but somewhat aloof 9 is also a good match, as is the protective, loving and forgiving 6. The down-to-earth, dependable 4 can initially seem to be a good fit, but may bore you to death after a while – same with the serious, introverted 7.
The 1 and 2 combination sometimes works well, but only if different roles are accepted: You accept the fact that the 1 has the last word, but you get to decide what that word will be (i.e. you get to manipulate, something you were born to do anyway).
Hooking up with a dynamic 5 Life Path can be a wonderful, passionate, adventurous relationship and not remotely boring. However, a warning is attached - the often irresponsible and indulgent 5 can wreak havoc on a vulnerable, emotional 2. The sunny, optimistic 3 can be a good connection, but as with the 5. The 3 lacks discipline and focus and, as a result, you may have to make up for that deficiency by carrying more than their share of the weight.
---
Are you currently in a relationship and want to view a forecast of your relationship of this month? Click here, then enter your and your partner's name and date of birth
---
GOING ON A FIRST DATE?
Check out dating by the numbers...
---
FOR MORE MORE ON YOUR RELATIONSHIPS…
The World Numerology App has three specific Relationship readings you can make between you and as many people as you like. The in-depth readings take many numbers into consideration to more accurately view your Relationship Compatibility. They include the Monthly and Yearly Forecasts for all your relationships. View Samples of each report