aN IMMERSIVE NUMEROLOGY EXPERIENCE
Numerology Apps, Readings, Free Insights, Articles, Workshops, Professional Software, and more...
The World Numerology app:
18 Readings & Charts in One App!
Life is multi-layered with many moving parts. Finding time to evaluate your needs, relationships, work, where you are heading, can be challenging. Numerology can help you reach your goals.
Access our free personal tools where the focus is all on you: The World Numerology app - Your Personal Numerology Portfolio.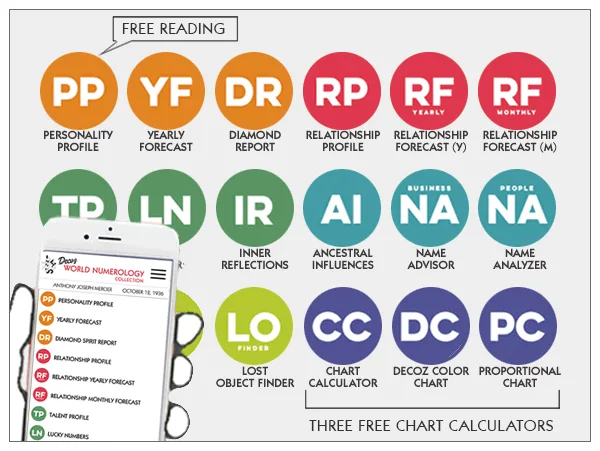 ---
The Power of Numerology at Your Fingertips
Free: Daily Forecast

Free: 8-Page-Reading (View a sample)

Free: Three Different Charting Programs
READINGS included in the Primary or Full subscriptions
Free Download
View Reviews
(iPhone 4,8 stars, iPad 4.8 stars, Android 4.5 stars. 400+ ratings.)
---
Master Numbers: 11, 22, and 33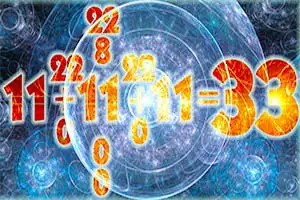 Master numbers are highly charged and possess more potential than other numbers.
A good understanding of their influence and meaning can greatly improve the quality of your life.
Single Digit Numbers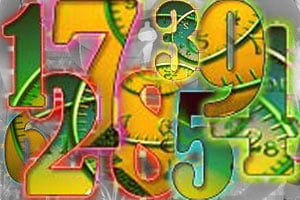 Each single-digit number has a specific meaning and its own personality.
To gain insight, view each number as if it were a person with unique traits, instead of a list of positive and negative qualities.
---
Monthly Forecast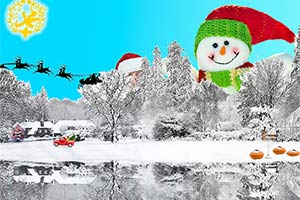 Check out your Free Monthly Forecast.
Get a heads up on changes that impact you this month! Knowledge is power - when you are prepared you will be able to handle whatever comes your way.
2023 Global Forecast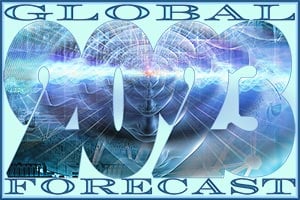 This is a unique 7-year that happens once every 63 years. The last time was 1960 which brought the beginning of cultural, intellectual, and spiritual changes - the coming year will have similarities.
---
Free Numerology Chart
The popular Decoz® ChartMaker program was designed in 1982 and is used by professionals worldwide. Get your chart here, free, make as many as you wish. Find out what the numbers mean.
Free Proportional Chart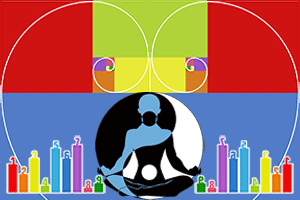 A Unique Perspective: For those who want a quick but accurate impression, this chart is ideal, it's like a bird's eye view. It shows which numbers dominate and which are less prominent, and what that means.
---
Daily Number Forecast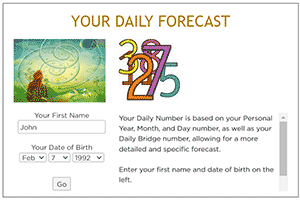 Get your personal Daily Number Forecast. Free. Every day.
Romance, finances, career, health, Hans Decoz' forecasts are the most specific and in depth numeroscopes you will find anywhere.
Do Your Own Reading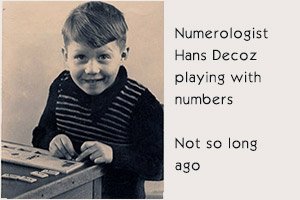 Master numerologist Hans Decoz guides you step-by-step, and rest assured, there is little or no math involved. Find out who you are what you are made of, and learn a little numerology on the way.
---
All Readings and Charts are the latest work by Master Numerologist Hans Decoz.
Google him, he has consistently produced the most accurate readings for over 30 years.
More than 3 million readings by Decoz sold since 1987
Four of the ten highest-traffic numerology sites got their start running Decoz' software
-Ω-